Mobile App UI/UX Designing Company In India

Websites and Mobile apps have never been so much expressive as in recent times. With technological advancement in software has enabled designers to chase the perfect blend of User Interface (UI) and User Experience (UX). Seamless navigation, highly responsive blocks, smooth data flow, high definition imaging, and other imaging assets and multi-leveled complex operations are creating a combined effect on overall user experience. Such in-depth optimization has lead to emerging concepts in the field of mobile app UX/UX development. Many companies have dedicated their resources in crafting beautiful UI/UX for Mobile applications. Several studies have now established the fact that a balanced UX/UI has a better chance of conversion and retention ratios. Businesses are now competing on various digital levels including the interface front. Companies are hiring the best of talents to stand unique and innovative by all means to demonstrate the fluidity of mobile app through enhanced UX/UI integrations.

Digi Interface stands as a distinguished Indian UX UI development Company that has successfully served hundreds of business verticals with a multitude of solutions. Our team possesses in-depth knowledge of entire UX/UI process combined with strong technical expertise in technologies like HTML5/CSS, JavaScript Frameworks, Reach.JS, Node JS and more, making them one of the best team for any complex website or mobile application requirements. Exposure in working over various platforms and devices enable us to restructure any Brands Online Presence in many ways. The full-service in-house pool of talented professionals engaged as mobile app UI designers and experts working for UX design for mobile applications. A team that comes from a very rich and diversified background can really put their know-how to the best of usage. A deeper understanding of various standards and guidelines pertaining to UX/UI development process has helped our team to gain the real insights of balanced integration. Our team of Professional mobile app UI designers can really transform any poor pre-built UX/UI design into an amazing eye-catchy asset for our clients. As a profound mobile UX development company, we serve all types of businesses at very reasonable rates with pro-active support and guidance.



Many established businesses and large enterprises who seek to hire mobile app UI developers usually visit Digi Interface due to our years of service and popularity. Being a leading Indian UX UI development company we follow a very planned strategic method while proceeding with any order related to ux design for mobile applications or any such mobile app ui designer requirements. Our discussions initially start with constant client interactions where our consultants take note of each minute detail about client objectives, goals & expectations. Further, the notes are then used for internal discussions where our creative team brainstorms to provide various inputs that can help us build an initial wireframe draft and outline. Work is then allocated to various designing and development teams to start working over various assets like Icons, Navigation, Blocks, Typography, Content Cells, illustrations, Performance Optimization and so on. An initial draft is then presented to the client for review & feedback. Multiple re-edits are performed to reach the desired output and the final output. Such closely monitored process with a high degree of flexibility helps our client to get what they exactly are expecting from mobile app UI designers in such a professional mobile UX development company like Digi Interface.


Our Post-Order Process:
Initial Notes:

Project Questionnaire
Learn Client Goals & Objectives
Understand Business & its Competitions

Research:

Business & Industry Research
Competition Analysis & Opportunities
Trend collection from various sources

Drafting:

Rough roadmap with internal Brainstorming sessions
Initial Work allocation to teams
Draft sharing with clients for inputs & feedbacks

Creation:

Sketch work & Wireframe Creation
Latest Design Creation
Post Internal Quality presented for Client Approval

Development:

Coding & Development activities
Internal Quality testing & Bug Fixing
Blending UX/UI components for final internal review

Testing:

Rigorous testing on various platforms
Multi-Device & Browser in-depth testing
The final Okay version shared with clients
Types of Industries we have Served as Mobile app UI designers:
Finance and Banking.
Real Estate and Construction.
Retail and Shopping Malls.
Media and Entertainment.
Manufacturers, Wholesalers, and Distributors.
Event and Fashion Enterprises.
Hospital, Health Care and Online Pharmacy.
Hotels, Food, and Beverages.
Schools, College, and other Educational Institutes.

We abide by a researched approach where our experts' dwell into the Trends Data, Competition Analysis, and Guidelines to assure that the inputs are well studied. We perform very severe and stringent testing on various platforms, devices, and browsers to ensure that solutions crafted by our mobile app UI designers are highly responsive and truly cross-platform compatible. We deliver the most innovative apps for Android phones, iPhones, iPads, tabs, and Smart Phones. Enterprises consider us as one of the best mobile UX development company in India because of our Professional and established approach lead by most skilled professionals in the industry. Our national and international clients hire mobile app UI developers from Digi Interface. We craft awesome effects, stupendous layouts with exemplary integration of all UI components. When our experts work over UX design for mobile applications, we make the most distinctive elements, well-designed structures, and usability. As a reliable mobile UX development company, it takes us pride to state that UX design for mobile applications crafted by Digi Interface has really enhanced customer loyalty and audience reach for our clients.

Digi Interface has proven as a very strategic partner to corporate with most creative and innovative solutions that are long-lasting and scalable. In-house team for end to end solutions offers a breeze to our clients when seeking to hire mobile app UI developers from a renowned Indian UI/UX development company. With the use of latest tools and technologies we can craft most stunning UX design for mobile applications. Well-designed and Well-studied approach is one of our unique offering as a professional mobile UX development company in India. We can assure that our UI development in Mumbai can really bring great results to small and medium businesses and that to at a very economical rate. We follow some of the industry-best practices with eye-catchy graphics that really pulls audience attention and even optimize conversion probabilities. Client-centric approach, in-depth testing and data-driven approach can create a compounding effect and surely push client's brand ahead of the competition.

We can really transform your ideas into reality with some of the most appealing UX design for mobile applications. Our creative UI development in Mumbai can deliver an amazing interface that will compliment your brands Digital presence. Consistency in meeting client expectations and project timelines has made us one of the most trusted Indian UI/UX Development Company. If you are here to hire mobile app UI developers then you have reached the right destination and you will really be amazed by witnessing what our mobile app UI designers have to offer.


Reasons to Choose Digi Interface as Mobile App UI/UX Design Solutions Provider
High confidentiality and 100% transparency in business deal
Highly Skilled Designers
Years of experience in Mobile App UI/UX
Flexible hiring options
On-time Delivery
24-7 technical support and maintenance
Our Some Work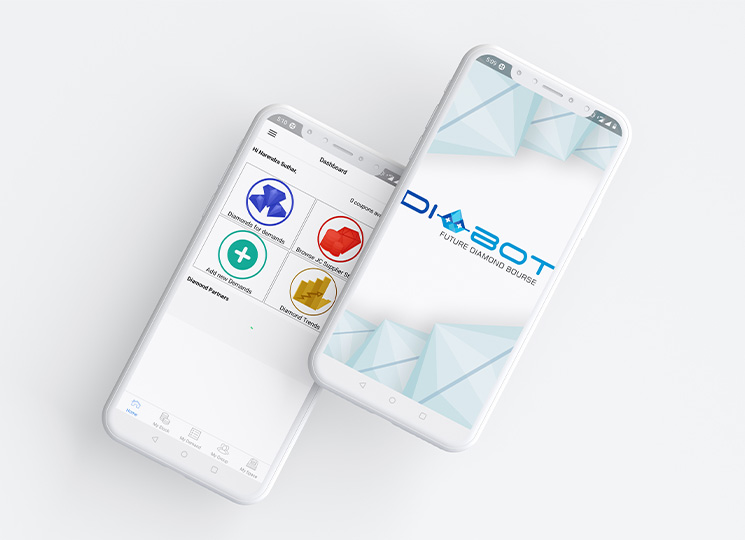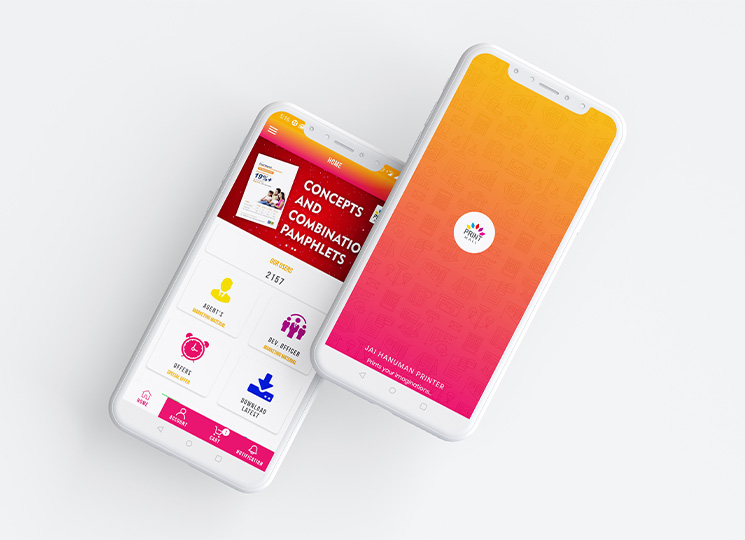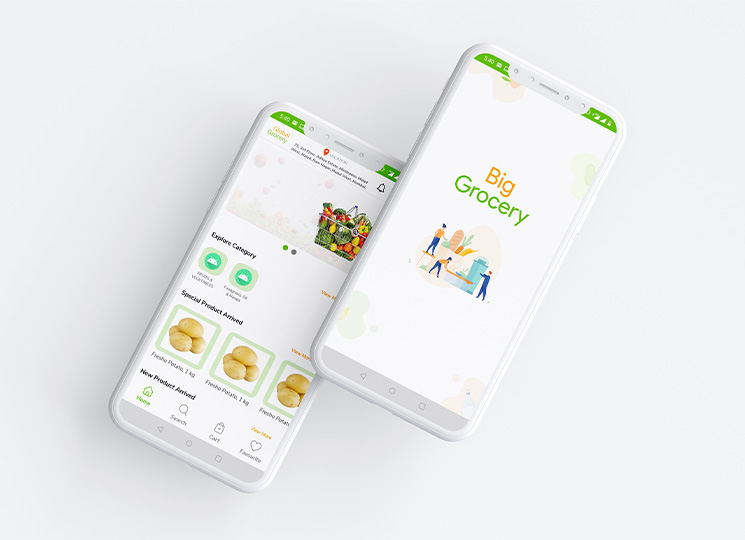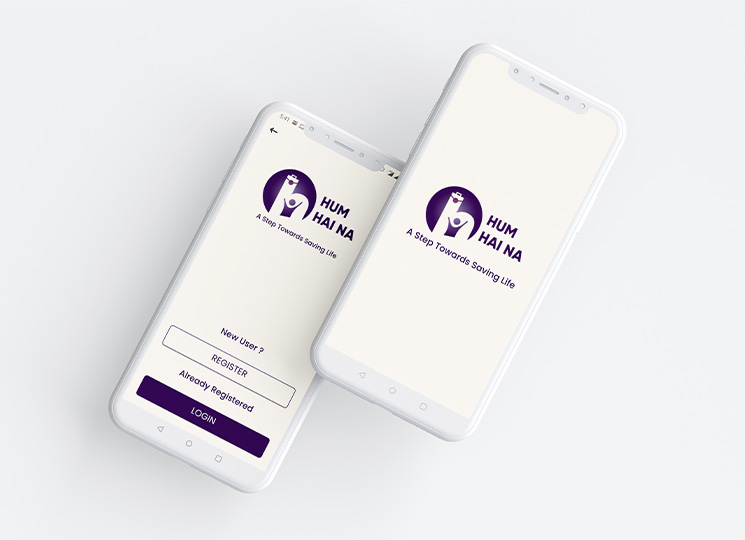 Get a Quote